Steam Generators & Controls
Pure indulgence…just a few steps away
Generator & Controller
Nordic residential steambaths transform your shower into a personal home spa retreat. Adding Mr.Steam Aromasteam oils, Chromasteam lights and MusicTherapy sounds to your steam shower will enhance your steam bathing experience. Steam may help relieve tired muscles as warmth penetrates the body. Warm moisture opens the pores of your skin, leaving it softer and more supple. Perspiration during steam bathing may remove impurities from your body. Improved breathing and a sense of cleanliness contribute to a feeling of wellness and fitness. View our range of Steam Generators in Store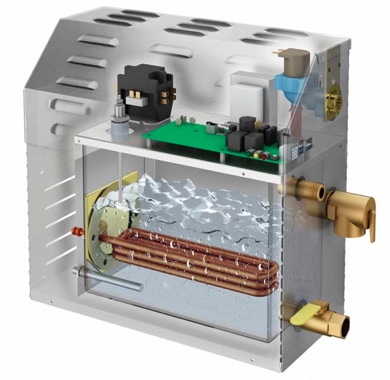 Comes with colour matching Steam Head outlet
Wireless, no messy cables, installs on glass or almost any steam room wall material
Docking station allows removal for remote start
Adjusts preferences including temperature and duration
Controls the optional AromaSteam and Chroma72 lighting
Capacitive touch panel, LCD display
60-foot range from generator
100% waterproof electronic assembly – use inside/outside steam room
Works with SteamLinx Module and Mobile App
Airtempo™
The new AirTempo™ control offers users exceptional functionality and the convenience of a remote control while also providing substantial time and labour savings to install. The steam shower industry's first wireless control for the home, users can decide upon the optimal placement of the control. View in Store.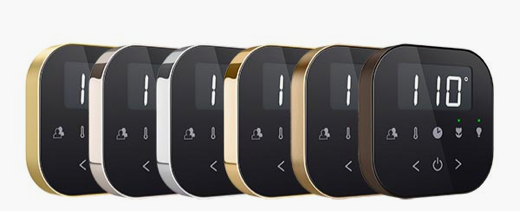 Standard with AromaSteam SteamHead

Award-winning intuitive touch screen control

Controls temperature, time, AromaSteam, ChromaSteam3 and AudioSteam3

User interface available in six different languages

Choice of screen modes – black or white

Autostart programming, gets your steam shower ready for each

 

day of the week

Real time clock, ambient temperature, passcode protection

Program custom settings for up to eight users

Works with SteamLinx Module and Mobile App

Available in Black or White
iSteam 3.0™
The iSteam's revolutionary touch screen display and feature-rich menu offer an unsurpassed, customizable user experience. Along with a stunning graphic interface and bespoke design by world-renowned Industrial designer David Farrage, whose experience with Movado and Lamborghini is evident in iSteam's contemporary styling. View the iSteam 3.0 in Store.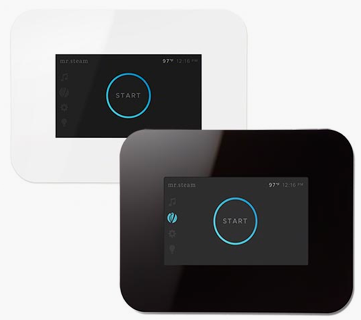 AutoFlush automatically and electronically flushes the generator of sediment two hours after every steambath.
With no buttons to push, you can't possibly forget to initiate draining.
Water is flushed into a back drain, not into your beautiful shower.
The generator water tank is emptied, leaving it sediment and residue free between each use.
The system quietly flushes impurities through an electronically- activated value – no small opening to clog.
AutoFlush ushers in fresh water at the start of every steam shower, assuring clean steam every time.
AutoFlush technology improves generator performance and lengthens the life of the steam spa
AutoFlush
AutoFlush is a Mr. Steam exclusive: an automatic self-cleaning system that promotes a long, healthy life for steam generators without you having to lift a finger. View in Store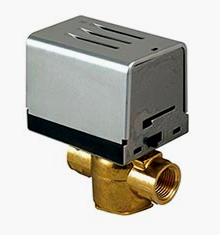 Flush-mounted

Available in round or square styles, forged in solid brass with an elegant metal finish

Digital display lets you program temperature settings

Standard 60-minute timer

Works with SteamLinx Module and Mobile App for Wireless Control

Comes with matching iTempo AromaSteam SteamHead
Designer finishes available in Store
iTempo™
It's never been easier to take control of your steam shower experience! The MrSteam iTempo™ control family features a digital display, with adjustable temperature settings. View in Store.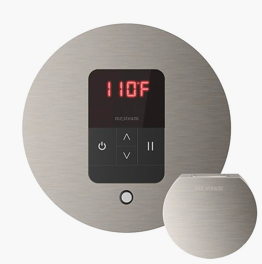 Standard with every iSteam control

No field assembly required

No moving parts

Integrated aromatherapy oil well for in-shower use

Available in black & white
iSteam Outlet Head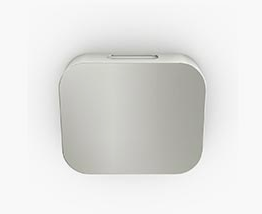 Ready to build your Steam experience?
Our steam rooms are custom-designed to fit your space and your budget.
We can turn your bathroom into a ready-to-use luxury steam room, or create an incredible separate steam room that's big enough to share (or to keep all to yourself).
Choose the tiles, seating and extras that suit your style. Add in a soundsystem or aromatherapy for extra relaxation. Then simply turn on and relax as the steam rises.