Residential & Commercial
Nordic specialise in bespoke rooms for both residential and commercial use. Our residential saunas are built to your specification with quality parts and craftmanship.
Our commercial saunas offer the same level of quality with options for:
Enhanced safety features
Large rooms and high powered heaters to match
Longer operating times
Disabled access
Commercial grade controllers
Remote operation, perfect for spa venues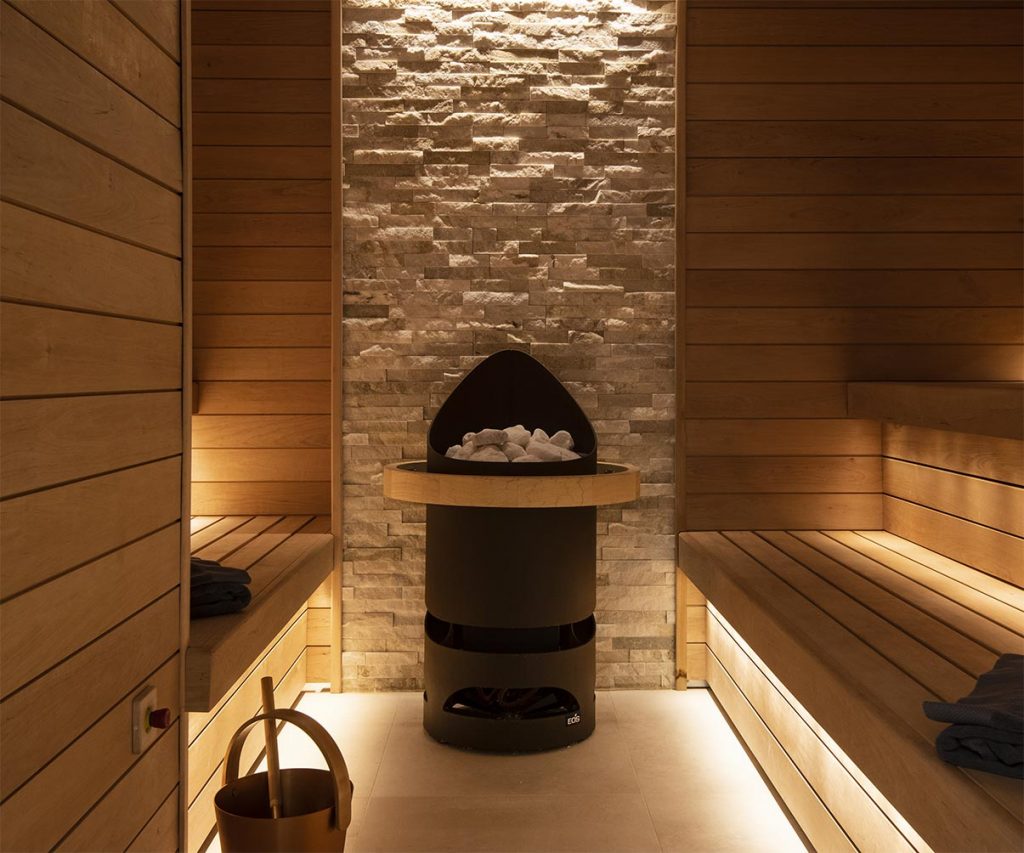 Traditional, bio or infra-red?
Our traditional saunas, have a dry heat and high temperatures, ranging from 70-110°C. This is the 'Finnish' sauna experience most people have come to expect, which allows you to add water to the rocks to create traditional Finnish sauna 'löyly.' Our bio/ humid saunas, in addition to being traditional, have the ability to run at lower temperatures, around 45-65°C, but with a higher humidity level. These are ideal for those who want to spend more time relaxing in their sauna, with a lower, more comfortable temperature.
Traditional Saunas
Traditional saunas are typically warmed to 70-110°C. Water can be thrown onto hot stones which sit atop a stove, increasing the sauna's humidity. It is traditional to periodically exit the sauna and cool down, perhaps by jumping in the shower, a pool or even a lake, before re-entering and beginning the cycle again.
Nordic offers an extensive range of German made sauna stoves and controls.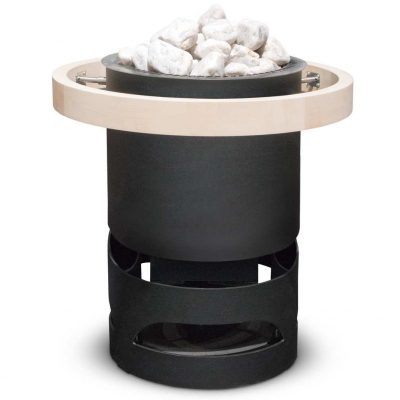 Traditional sauna heaters are suitable for both domestic and commercial saunas, and can be floor or wall mounted.
Bio Saunas
The advantage of bio saunas is that they offer the flexibility of both a traditional sauna and a humid sauna at a lower temperature.
This is achieved by using a specific heater type, which allows the sauna to be run as a traditional dry sauna with a temperature of 70-110°C, or as a bio heater at a lower temperature of 45-65°C and higher humidity level of 60–70%. Bio Saunas allow you to stay longer and indulge more often.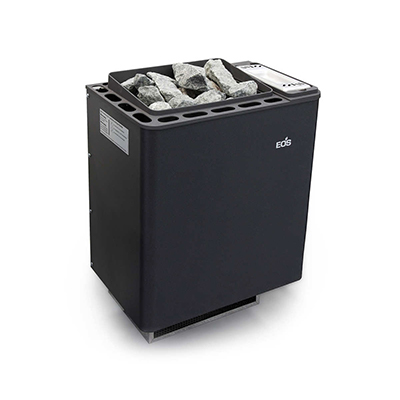 Bio sauna heaters are suitable for both domestic and commercial saunas, and can be floor or wall mounted.
Infrared Heaters
Nordic offers Infrared Emitters, these are a great options, especially for smaller saunas. They work by warming your skin and not the air around you, making for a different sauna experience.
Infrared Emitters use Long-wave IR-C, IR-B & IR-A, covering the whole infrared spectrum.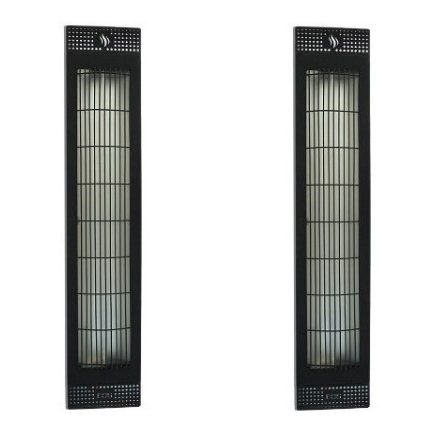 Infrared Emitters can be mounted either horizontally or vertically and comes in a stainless steel casing. These are visible within the sauna.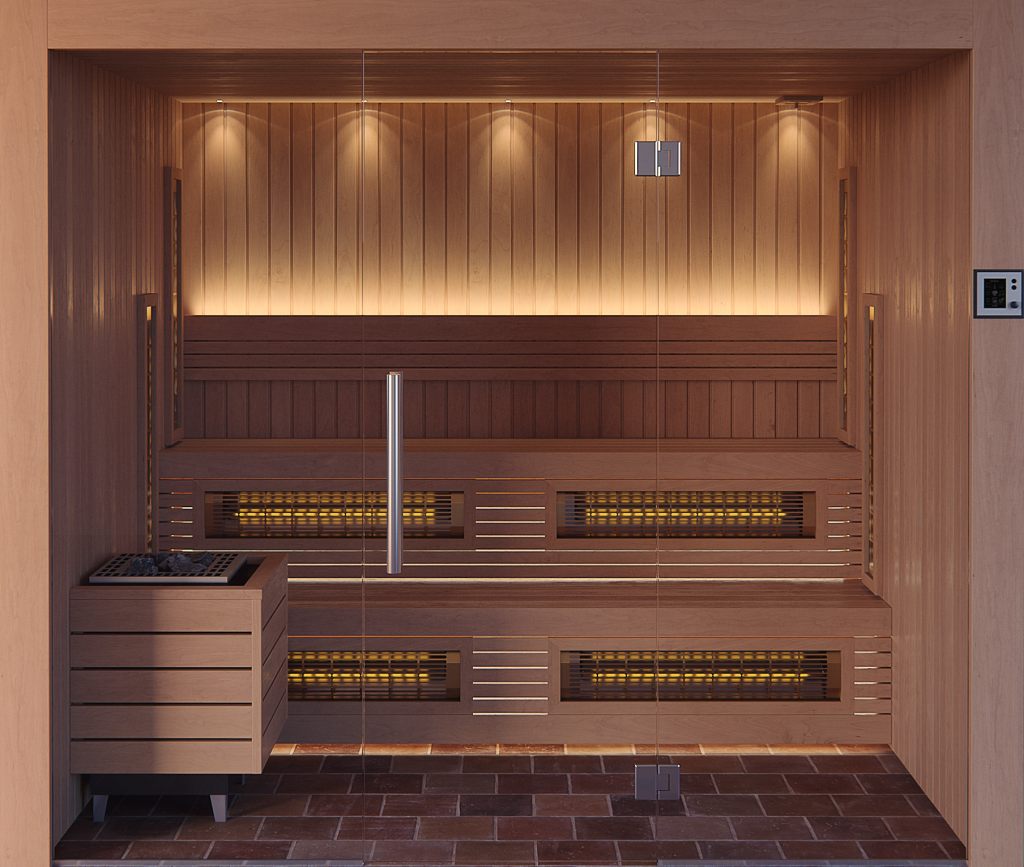 Combined Saunas
Combined saunas offer the greatest level of flexibility by installing a traditional or bio heater, alongside infrared foils or emitters. This allows you to get the most from your sauna by either using the infrared foils or heater by themselves, or both at the same time.
This is a popular choice for families who have differing preferences as it allows each user to personalise their sauna experience.
Ready to build your sauna experience?
For many generations, saunas have been much more than just leisure. They're a vital part of life, an ancient ritual that grounds us to the natural world and brings us closer to our ancestors. They cleanse our bodies, relax our minds and give us a deep down sense of serenity.
Our custom saunas are created to meet the individual needs of each and every one of our clients. We can build a sauna in any space, of any size.
We build stand-out saunas in homes and design premium saunas for commercial spas.